Welcome to
Medway Dual Fuel
Medway Dual Fuel specialise in the highest quality and most advanced installations of LPG Systems
Save money on your fuel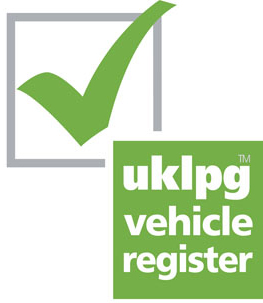 With the price of petrol and diesel soaring, making running costs more and more expensive there is an alternative an LPG Autogas system supplied, fitted and serviced by Medway Dual Fuel.
Medway Dual Fuel specialise in the highest quality and most advanced installations of LPG Systems into vehicle engines. An LPG Fuel system can be installed to your vehicle, whilst retaining its original petrol system, creating a dual fuel vehicle. Our fully trained and qualified technicians can carry out the highest quality installations to LPGA guidelines to your engine.
Here are just a few of the reasons why you should convert to LPG (liquefied petroleum gas)
considerable fuel savings
40% cheaper than petrol and diesel
decreased engine wear
less frequent servicing
environmentally friendly
no loss in performance
cheaper road tax
LPG is available at 1500 fuel outlets throughout the UK and is expanding all the time. An LPG gas tank is considerably stronger than a conventional petrol tank therefore incredibly safe.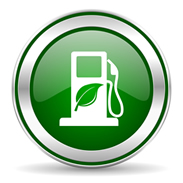 Modern petrol engines lend themselves well to LPG conversion. The most common type is the dual fuel system which can run on LPG or petrol. The conversion consists of fitting a secondary fuel system, this means that the petrol system is completely untouched. It is easy change from one fuel to another using a dashboard mounted switch with no noticeable change in performance, even when the vehicle is in motion. The LPG tank is usually fitted in the boot of the vehicle. A complete range of tank options is available to cater for all types of vehicle.
An LPG installation by our fully qualified engineers at Medway Dual Fuel depends on the type of vehicle although most conversions only take 2 days. Apart from one or two holes to be drilled there are no structural changes to the vehicle.
Medway Dual Fuel only use specialist skilled technicians and all work undertaken complies with LP Association Code of Practice 11 Installation procedure.
Start cutting your fuel costs in half now and call us today for your free no obligation quote.
How We Work
Medway dual Fuel offer a variety of services, including;.
Diagnostics
Medway Dual Fuel, we offer a comprehensive servicing and repairing for all makes of vehicles and provide a complete range of services to cover all eventualities. Our experienced technical team will be able to promptly diagnose your vehicles problems, and then supply you with a quotation of the work needed in order to fix it.
Servicing / Repair
At Medway Dual Fuel, we offer you a complete service and repair service, which will be conducted by our vastly experienced team.
We undertake all aspects of work on any car, ranging from minor repairs to full services. We will supply you with a free, no obligation estimate on the work required to repair your car.
Fuel
LPG produces fewer harmful emissions that impact on the local air quality and also reduces the output of carbon dioxide, the main global warming gas.
LPG vehicles are also up to 50% quieter than diesel engines and marginally quieter than petrol engines.
Professional LPG Conversions
We supply install and repair LPG vehicles.